Creativa is a studio that is built on an international array of professionals and partners all committed to deliver top quality design products.
Founder & Creative Director
Creativa has been visioned by Carmine, a talented Italian-born visual designer and photographer, who developed the idea of establishing a design agency that spanned across Italian borders. The studio started in Tuscany, Italy in the year 2000 and finally found its ideal home in New York City a few years later.
Designer
Coming from Indonesia, Caroline Peni has been studying design abroad most of her life. She studied Graphic and Multimedia Design in the Netherlands, and pursued her bachelor's degree in Visual Communication Design in the UK. After working for various design and marketing agencies for the past 4 years, she has found herself home in Creativa.
Our design process is very transparent. Driven by our client's feedback, our design intricately interweaves our client's strategic needs with aesthetics. We work hand in hand with our clients for a successful product.
GET THE VISION
It is important for us to obtain our client vision prior to any project start. Working together on the briefing with our clients, we help them in defining the full scope of services required.
BRAINSTORMING & SHARING
Research and brainstorm is an essential thing we do to make a good design. The result of the search and brainstorm is translated into graphical concepts that will be shared with the client and their feedback is always precious.
CREATIVA'S EXPERIENCE
We have more than 15 years of experience with international clients from different industries, but we mostly specialized in:
TRAVEL & ACCOMODATION
90%
They trusted us. We loved them! We established long term relationships with clients nationwide and worldwide.
Asti D.O.C.G.
Wines – Asti, Italy
Strega Alberti Benevento SpA
Food and Beverage – Italy
Catholic Charities of NY
NGO – New York, USA
National Chamber of Commerce
Rome, Italy
WikiReviews, Inc.
Digital Publishing – Los Angeles, USA
Distilleria Varnelli SpA
Beverage – Macerata, Italy
Coordinaire
Healthcare – Phoenix, Arizona
Buying & Design
Home Furniture – Chicago, USA
Regione Piemonte
Regional Government – Italy
Regione Marche
Regional Government – Italy
Regione Lombardia
Regional Government – Italy
Quixotic Endeavors, LLC
Film Production – New York, Usa
Pallini SpA
Beverage – Rome, Italy
Nardini Disitillerie
Beverage – Vicenza, Italy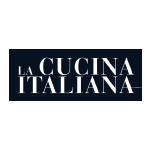 La Cucina Italiana
Food Magazine – New York, USA
Immortalize, Inc.
Digital Publishing – Los Angeles, USA
Hillcrest Company, LLC
Real Estate – Los Angeles, USA
Brachetto D'Acqui
Wines – Italy
Birra Plurale
Brewery – Milan, Italy
Baldassare Agnelli
Cookware – New York, USA